TAKAMATSU PLATING
in 3 Minutes
About Our Logo

In recognition of our status as a global company, our logo features the company's romanized name.
The rounded corners of the letters represent flexible ideas, while the bold,
straight strokes represent consistent quality.
The gray serves as a representation of TAKAMATSU PLATING's strong determination,
and the blue represents both the pure water of Toyama and our clean plants.
The gently undulating wave design is symbolic of our intentions to deliver high-quality products
with flexible ideas, as we continue on to the next generation.
---
What is Plating?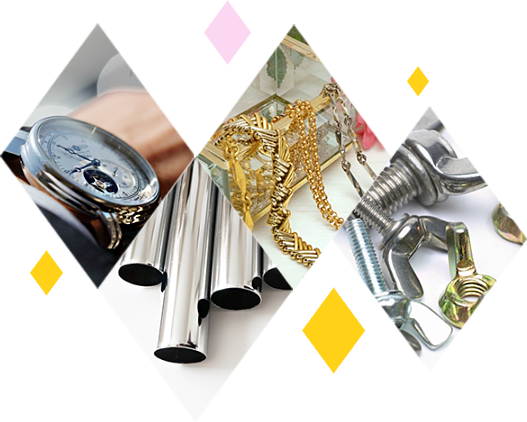 Plating is a process in which a thin metal coating is deposited onto metallic or nonmetallic materials.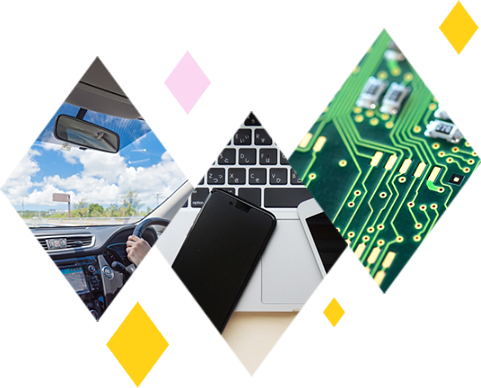 It is a vital process in manufacturing automotive parts, as well as the precision electronic components used in smartphones and many other parts of everyday life.
Who is
TAKAMATSU PLATING?

Established in 1994 in Yatsuo-machi, Toyama City, Toyama Prefecture, TAKAMATSU PLATING is a plating processing company that performs surface treatment of electronic equipment components and associated parts, soldering (gold, nickel, silver, and lead-free), and more.
View Corporate Profile
---
What's So Special about
TAKAMATSU PLATING?
The experience and know-how we've developed over the years enable us to handle plating for a wide variety of materials, and parts with complex shapes.
View Plating
Technologies
What's So Special
about Our Plant?
Enjoy a 360° view of our plant.
What Are Our
Future Prospects?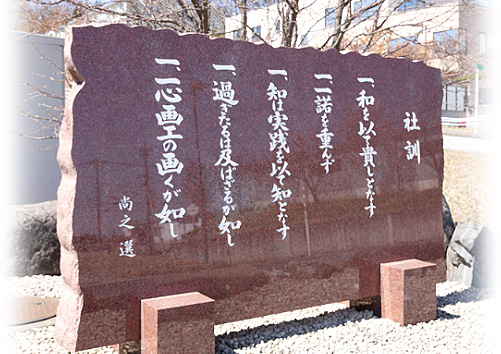 Based on our core belief that a chain of creative ideas forms the basis of growth, we engage in global business, hiring diverse employees of various ages and nationalities, improving our production structure by building new plants, taking workplace safety into account as we conduct our business, and more.
View a Message & Our Vision
Copyright TAKAMATSU PLATING Co.,Ltd. All Rights Reserved.