TAKAMATSU PLATING
in 3 Minutes
25 Years of
TAKAMATSU PLATING
"Re-Starting" to Celebrate 25 Years,
as We Transition to a New,

Globalizing TAKAMATSU PLATING.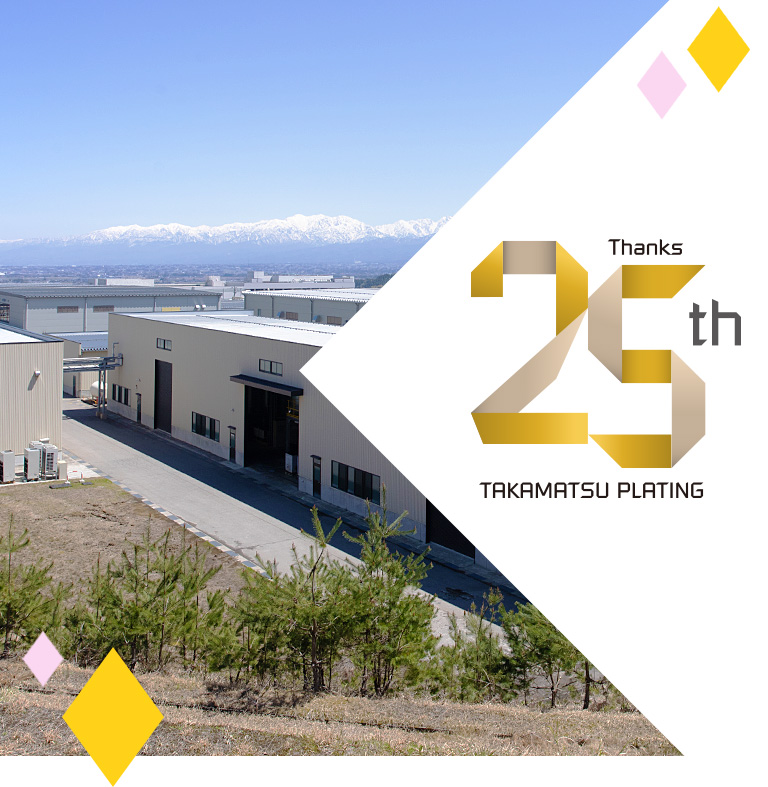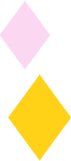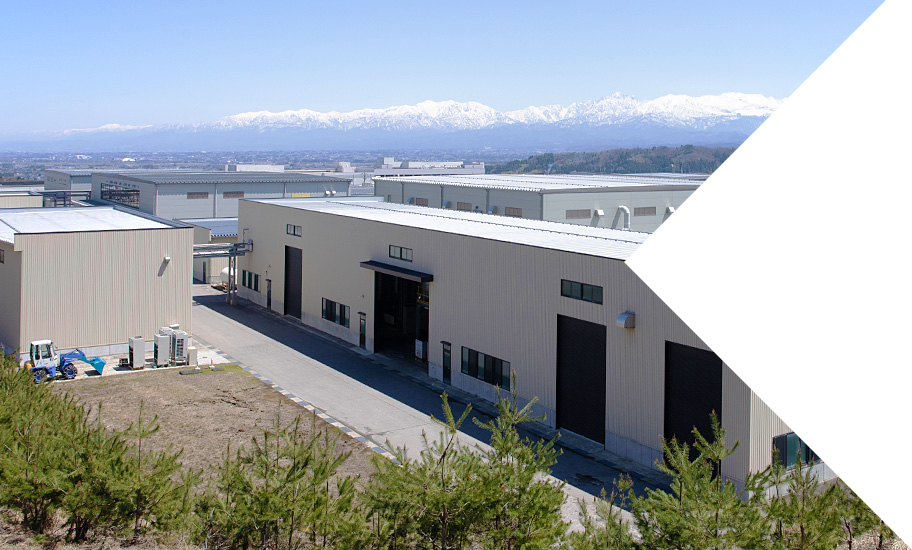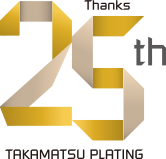 It has been a quarter of a century since our establishment in 1994. At TAKAMATSU PLATING, we use advanced surface treatment technologies to support the electronic component industry while meeting the needs of the era. As adoption of mobile phones has increased, so too has the need for nickel barrier plating, and our track record tells the story of our accomplishments in this field. Through this, we have earned the trust of our customers, and we take great pride in the position we have staked out as one of the industry's leading companies.
At the same time, though, we recognize the danger of resting on our laurels; to this end, we believe that change is vital. As technology improves, new needs arise, and as they do, there comes the inevitable need for new surface treatment technologies. Globalization has kept a remarkable pace in recent years, and we are encountering severe social issues like declining populations and economic anxiety. It is against this backdrop that we have made the decision to expand overseas into Mexico and attempt to enter the automotive industry field, as some of our first steps to further increase orders both domestically and internationally.
At TAKAMATSU PLATING, we have always believed that there is no company growth without employees' personal growth. Based on this policy, we have redoubled our efforts to cultivate talented individuals, with a particular emphasis on English education through e-learning.
---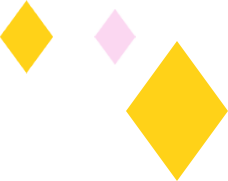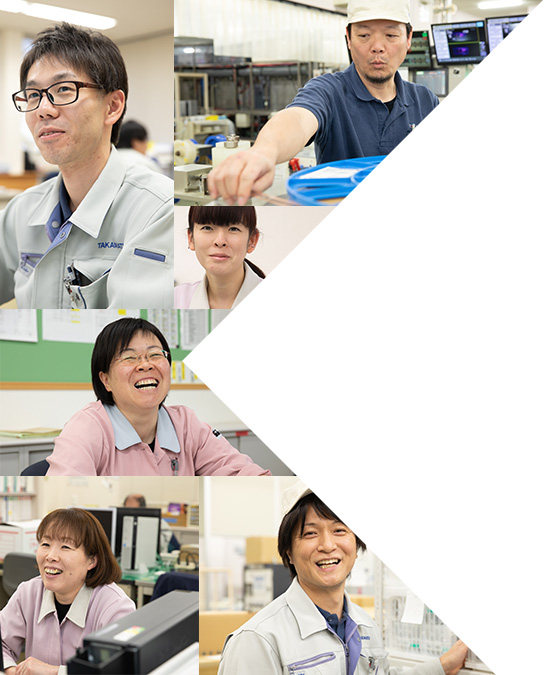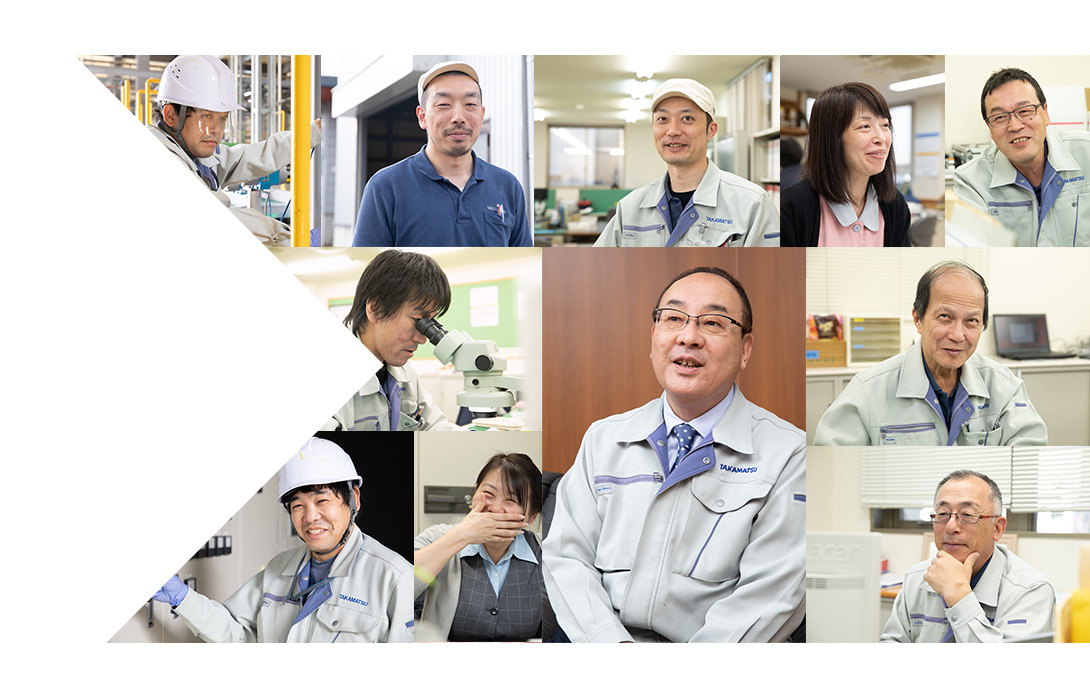 We believe that a company is only as good as the people who work there: we have been working to increase the diversity of the people who make up our company, to bring with them more diverse points of view and experiences, through efforts such as bringing in technical intern trainees from overseas. We must grow and evolve into a flexible, global organization with the strength to overcome difficulties and survive, as well as the imagination to create new ideas.
As we reflect upon our 25 years of history, we have taken this opportunity to redesign our logo, as well as to create an emblem to celebrate our 25th anniversary, as all of us at TAKAMATSU PLATING move forward with a fresh new start. This logo serves as a symbol of the new TAKAMATSU PLATING, and is a declaration of our intentions to continue to contribute to industrial growth and local society. Likewise, we hope to build even better relationships with our stakeholders and further increase the value of our corporate brand, as the cornerstone of our next 25 years of progress.

Looking forward, we recognize that the only thing that can remain constant is change.
About Our Logo

In recognition of our status as a global company, our logo features the company's romanized name.
The rounded corners of the letters represent flexible ideas, while the bold,
straight strokes represent consistent quality.
The gray serves as a representation of TAKAMATSU PLATING's strong determination,
and the blue represents both the pure water of Toyama and our clean plants.
The gently undulating wave design is symbolic of our intentions to deliver high-quality products
with flexible ideas, as we continue on to the next generation.
---
What is Plating?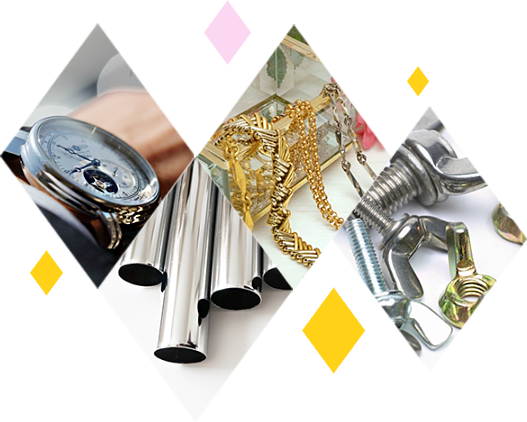 Plating is a process in which a thin metal coating is deposited onto metallic or nonmetallic materials.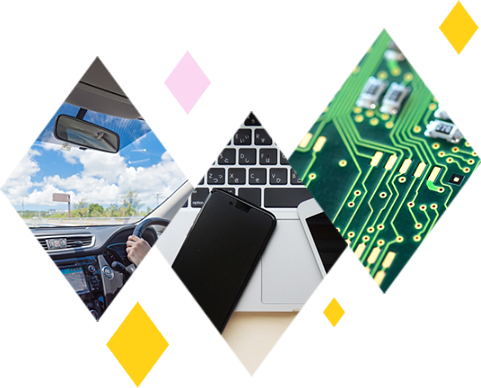 It is a vital process in manufacturing automotive parts, as well as the precision electronic components used in smartphones and many other parts of everyday life.
Who is
TAKAMATSU PLATING?

Established in 1994 in Yatsuo-machi, Toyama City, Toyama Prefecture, TAKAMATSU PLATING is a plating processing company that performs surface treatment of electronic equipment components and associated parts, soldering (gold, nickel, silver, and lead-free), and more.
View Corporate Profile
---
What's So Special about
TAKAMATSU PLATING?
The experience and know-how we've developed over the years enable us to handle plating for a wide variety of materials, and parts with complex shapes.
View Plating
Technologies
What's So Special
about Our Plant?
Enjoy a 360° view of our plant.
What Are Our
Future Prospects?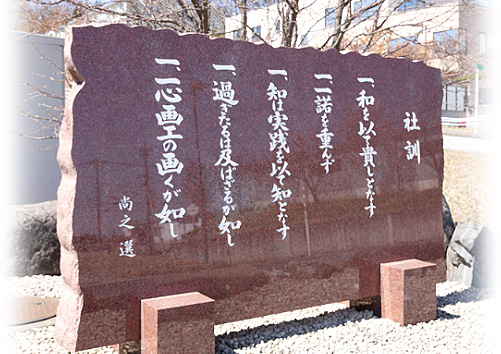 Based on our core belief that a chain of creative ideas forms the basis of growth, we engage in global business, hiring diverse employees of various ages and nationalities, improving our production structure by building new plants, taking workplace safety into account as we conduct our business, and more.
View a Message & Our Vision
Copyright TAKAMATSU PLATING Co.,Ltd. All Rights Reserved.